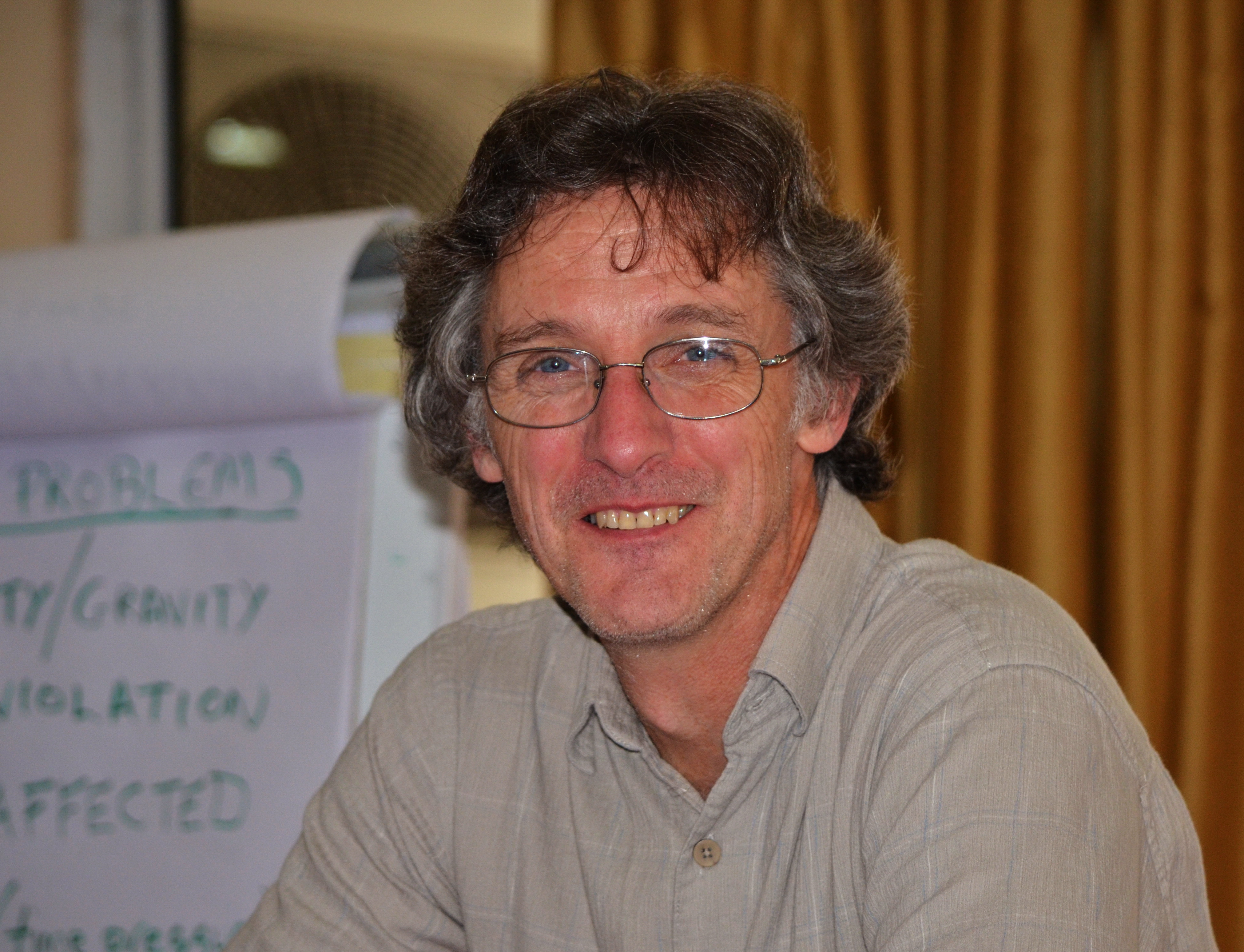 Liam Mahony has been working in the field of civilian protection and human rights since the 1980s, with experience in Latin America, Asia and Africa. He is a seasoned field worker, former lecturer at Princeton University, published author and an expert trainer. He is a pioneer in the theory and practice of international protection whose advice is sought be UN and INGO field missions around the world. His research and writing are changing how field presence is understood and practised in the field.

Liam began working with Peace Brigades International (PBI) in Guatemala in the 1980s, developing training frameworks for PBI, and later co-founding PBI's field presence in Haiti. He is the coauthor of Unarmed Bodyguards: International accompaniment for the protection of human rights, the first book analysing and explaining the tactic of protective accompaniment.




Working with the Centre for Humanitarian Dialogue, he published Proactive Presence, Field strategies for civilian protection, a study of nine unarmed international field missions deployed in conflict zones. Other work includes editing the Kosovo Report of the Independent International Commission on Kosovo.




Liam has been Lecturer in Public and International Affairs at the Woodrow Wilson School, Princeton University, and was the series editor of 40 monographs on innovations in the human-rights movement - the Tactical Notebook series of the New Tactics in Human Rights Project.




Since 2003 he has focused most of his attention on improving the way the United Nations and INGOs implement their efforts at field protection, and has close relationships with UN-OHCHR, UN-DPKO, UN-OCHA, Norwegian Refugee Council, Peace Brigades International, and others. His consulting projects have also included commissions for the Centre for Humanitarian Dialogue, the World Food Programme, the Rockefeller Foundation, the World Council of Churches, Amnesty International, Front Line Defenders, and others.